---
Samuel Elton Essler, Jr. Age 62
Samuel Elton Essler, Jr. age 62 of Hancocks Bridge died Sunday January 15, 2012 at his residence. He was born in Salem and was the son of the late Samuel E. Sr. and Dorothy R. McClosky Essler. Elton was a lifelong Salem County resident. He was employed as a Union Carpenter, Local 626, Wilmington, DE and retired 2003 with 18 years service. Survived by his wife Vera Pasternak Essler, children, Roxanne Malik Sweeney (Fergal) of Boston, MA, Andrew P. Malik of West Haven, CT, brothers, Raymond Essler of CA, Dorothy Bragg-Litomisky of LA, and Barbara Jo Essler Doughty of Woodstown, and several cousins, nieces and nephews. Elton was an avid outdoorsman and especially enjoyed hunting, crabbing and restoring his historic home. Masonic services will be held 8:00 PM Wednesday Jan. 18, at the LAUGHREY FUNERAL HOME, Pennsville where friends may call from 7:00 to 8:00 PM prior to the service. Burial will be private. In lieu of flowers please make memorial contributions to the Disabled American Veterans. www.dav.org. www.laughreyfuneralhome.com.

---
Susan Elizabeth Bobb Age 60
Susan Elizabeth Bobb, age 60 of Pennsville, NJ died Saturday, October 2, 2011 at Inglis House, Philadelphia PA., after suffering a long illness. She was born in Salem and is the daughter of Thomas Hunt of Pennsville and the late Marian Moore Hunt who died in 1998.

Survived by daughters, Shawn Hambright, Jennifer Bobb and a son Darryl Bobb, Brothers, Timothy and Thomas Hunt, grandchildren Danielle, Michael, Kristen and Ernest.

Services will be private at the request of the family. www.laughreyfuneralhome.com


Published in Today's Sunbeam on October 6, 2011
---
Charles T. Agnew Age 61
Charles T. Agnew, age 61 of Voorhees and a former Pennsville resident died Friday June 17, 2011 at the Cooper University Medical Center. Charles was born in Salem and was the son of the late Thomas L. and Eleanor M. Teat Agnew. He was a 1968 graduate of Pennsville Memorial High School and the University of Maryland (1972)
He was employed as an account Executive for the Auto Sunroof Inc. in Cinnaminson, NJ for the past 22 years. His hobbies included fishing, and watching the Phillies, Eagles, and Flyers. Charlie was a devoted son and was the primary caregiver for his mother who passed in 2010.
Survived by his brother, Thomas H. Agnew and his wife Donna of Mullica Hill, niece Alysia Paparo and her husband Stephen of Williamstown.
Funeral services will be held 7:00 PM on Tuesday June 21, at the LAUGHREY FUNERAL HOME, Pennsville where friends may call from 6:00 to 7:00 PM prior to the service. Burial will be private.
In lieu of flowers please make memorial contributions to the Scott T. Agnew Memorial Scholarship Fund, c/o Woodland Country Day School, 1216 Roadstown Rd., Bridgeton, NJ 08302. www.laughreyfuneralhome.com
---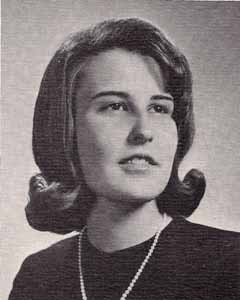 Diane Winfield Age 61
Diane M. Davis (nee Winfield), 61, of Oyster, Virginia died peacefully at home on Sunday, May 22, 2011. Beloved wife of Bernhardt (Bernie), devoted mother of Bernie and his wife, Melissa (nee Klotz), and the light of her life, her loving granddaughter, Amanda. Predeceased by her parents, John Sr. and Geraldine. Diane is also survived by her brother, John and his wife Carol, as well as many other friends and relatives. Diane was an animal lover who treated her assortment of animals like children. She leaves her dog and four cats and many others who predeceased her.
Diane grew up in Pennsville, NJ and moved to West Deptford where she raised her family. She was a secretary in the West Deptford school system until her retirement, at which time she and her husband moved to Oyster where she enjoyed fishing and volunteering at the local church. She was an avid reader and she also enjoyed visiting Atlantic City and Harrington, Delaware to play the slots with her best friend.
Memorial services will be held at a later date in New Jersey.
In lieu of flowers, please consider a donation in Diane's name to the Make A Wish Foundation of Eastern Virginia, 240 Business Park Dr., Suite 100, Virginia Beach, VA 23462 or the Hospice and Palliative Care of The Eastern Shore, 165 Market Street, Suite #3, Onancock, Virginia 23417.
Online condolences may be sent to the family at www.doughtyfuneralhome.com.
Arrangements made by Wilkins-Doughty Funeral Home in Cape Charles.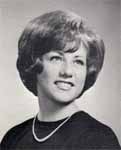 Anna Marie Baldock Age 60
Anna Marie Baldock Murphy, age 60 of Pennsville, NJ, lost her battle with cancer December 12, 2010. She is survived by her loving husband, Joel K. Murphy, children Jason, Kimberly and Shaun, her mother Marie Baldock, father James J. Baldock, Jr. (deceased), brother James J. Baldock III (Patsy), sister Susan Seehousz (Paul) and faithful canine companion Tobey.
Anna was a graduate of Pennsville High School 1968 and was employed with Wal-Mart. She was devoted to her children and family, enjoyed the beach, and was avid reader and long time NASCAR enthusiast.
A celebration of life and memorial service will be held Thursday 12:00 PM at the Laughrey Funeral, Pennsville where friends may call from 10:00 to 12:00 prior to the service. Burial will be private.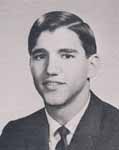 Daniel F. Miller Age 57
Daniel F. Miller Jr., of Woodbury passed away on Sat. Dec. 15, 2007 in Underwood-Memorial Hospital at the age of 57.

Born in Wilmington, Del., Dan was raised in Pennsville, graduating from Pennsville High School in 1968. He was a graduate of West Chester University, class of Œ72. He served in the NJ Army National Guard for six years and was retired from Camden County Vo-Tech School, Pennsauken, as a History teacher after 33 years of service.

Dan was an avid sports fan and athlete, having played baseball and basketball, he played with the Salem County Baseball League in the 70¹s, was a fan of Notre Dame football and the N.Y. Yankees number one fan. He was a talented singer, formerly with the Pine Barrens Barbershop Quartet, and currently with Kemble United Methodist Church Choir and Quartet, where they just released a CD with the cover designed by Dan¹s son, Ryan. He was a member of the Cathedral Singers and performed in Poland, France and in Italy for Pope John Paul II. Dan was a Civil War buff, and was a devoted member of Kemble UM Church, Woodbury, having served as a Sunday School teacher.

Beloved husband of Elaine K. Miller (nee Eshelman), devoted father of Ryan S. Miller of Harrisonville, dear son of Daniel F. Sr. and Phyllis (nee Waddington) Miller of Pennsville, loving brother of Michele Landis of Pennsville and Rodney Miller of Salem, uncle of Steve (Olivia) Landis and great-uncle of Emma, Isaac and Jonah. Dan was predeceased by brother Gregg Miller.

Family and friends are invited to his viewing Wednesday Dec. 19, 2007 from 6 to 8 p.m. in Kemble United Methodist Church, 19 S. Broad St. Woodbury, NJ 08096, where services will begin at 8 p.m. Interment private.

In lieu of flowers, the family requests donations in Dan¹s memory be made to: Kemble UM Church at the address above, or to the Greater Woodbury Cooperative Ministries, 124 N. Broad St., Woodbury, NJ 08096 (please designate "Food Pantry" or "Handy Helpers").

Thoughts and prayers may be e-mailed to: fertigfuneralhome@verizon.net

Arr. by FERTIG FUNERAL HOME at Mullica Hill (856) 478-2576.
Published in the Today's Sunbeam on 12/17/2007.